Regular price
Sale price
$99.00 USD
Unit price
per
Sale
Sold out
In stock
Turn your SKOTTI Grill into a stove with the SKOTTI Cap!

The SKOTTI Cap is a versatile and innovative SKOTTI accessory that enhances your outdoor cooking experience with the SKOTTI Grill. Designed with functionality and convenience in mind, this collapsible cap offers a range of benefits for adventurers, hikers, campers, and anyone seeking culinary creativity on the go.
Portability Redefined
Just like the SKOTTI Grill, the SKOTTI Cap boasts collapsibility. It conveniently folds and fits into the same bag as the SKOTTI Grill, maximizing space-saving efficiency. With the SKOTTI Cap, you can enjoy multiple functionalities without sacrificing precious storage space. It's an effective solution that adds extra functionality to your outdoor gear.
Endless Functionalities
The SKOTTI Cap goes beyond its role as a lid for the SKOTTI Grill. It transforms into an oven or stove, expanding your outdoor cooking possibilities. Additionally, it serves as a windbreak, shielding your grill flame from gusts of wind. You can also utilize it as a secondary heat plate to warm up burger buns or even as a pizza oven, turning your outdoor cooking into a culinary adventure.
Experience the ultimate convenience and versatility with the SKOTTI Cap. Seamlessly integrated with the SKOTTI Grill, this innovative hat unlocks new dimensions of outdoor cooking. Whether you're embarking on an adventure, hiking through nature's beauty, camping under the stars, fishing by the serene waters, enjoying car camping with loved ones, exploring in an RV, or tailgating with fellow enthusiasts, the SKOTTI Cap is your reliable companion.
THE GAS CARTRIDGE AND THE SKOTTI GRILL ARE NOT INCLUDED IN THE SKOTTI CAP DELIVERY PACKAGE!
IN ORDER TO USE SKOTTI CAP, YOU NEED SKOTTI GRILL!
Product Details

Material: stainless steel (type 304)
Dimensions: 12.6 x 8.7 x 7.5 in
Weight: 3.1 lbs
Shipping Information

Shipping Cost: Free (for orders $99+)
Delivery Time: 4-5 business days
Delivery Scope: Cap, Tongs, aluminum handle
Share
View full details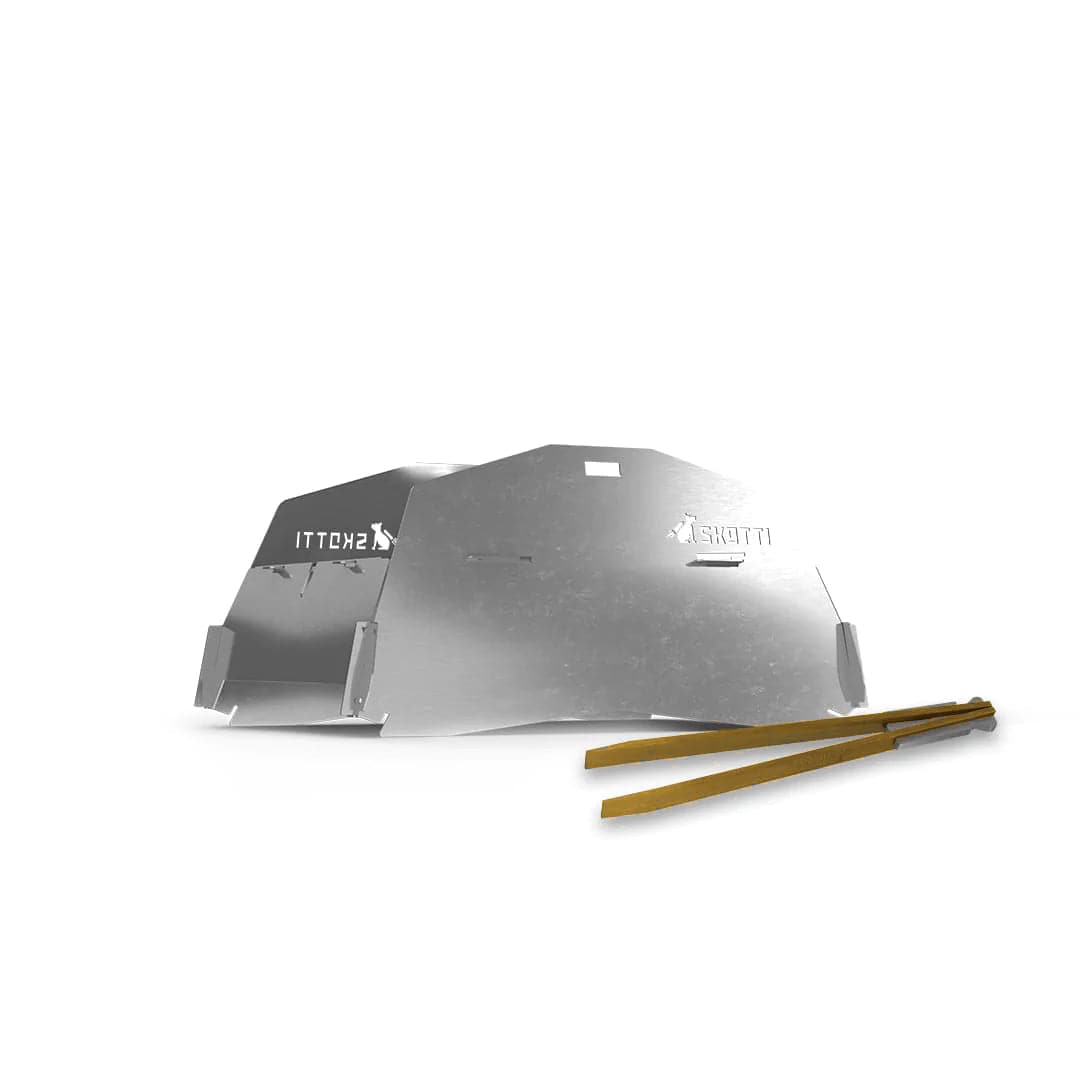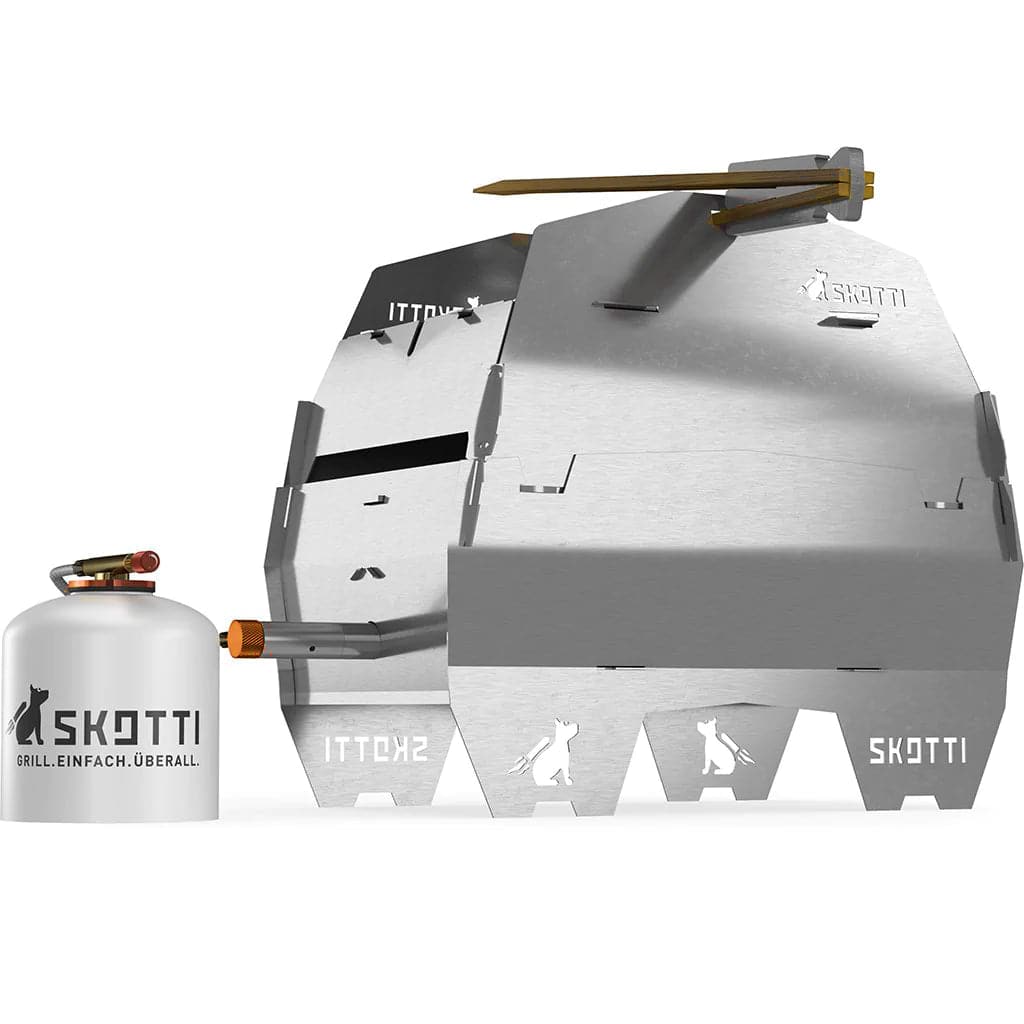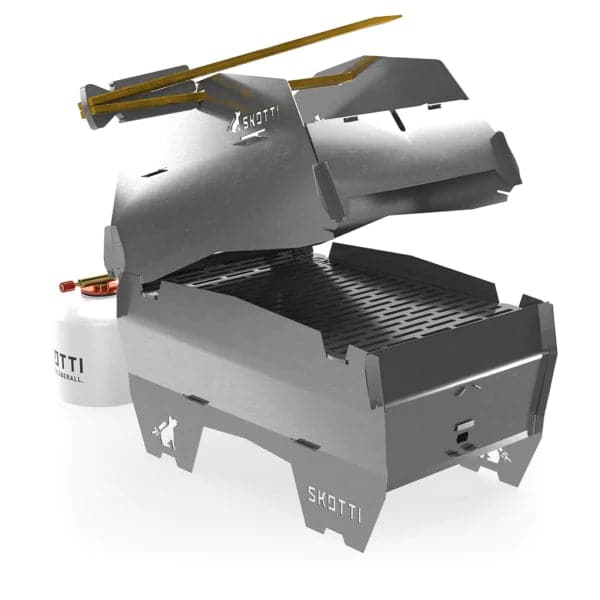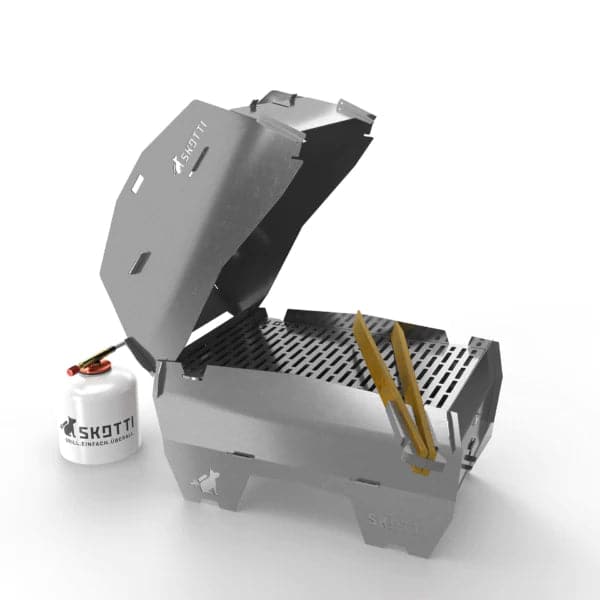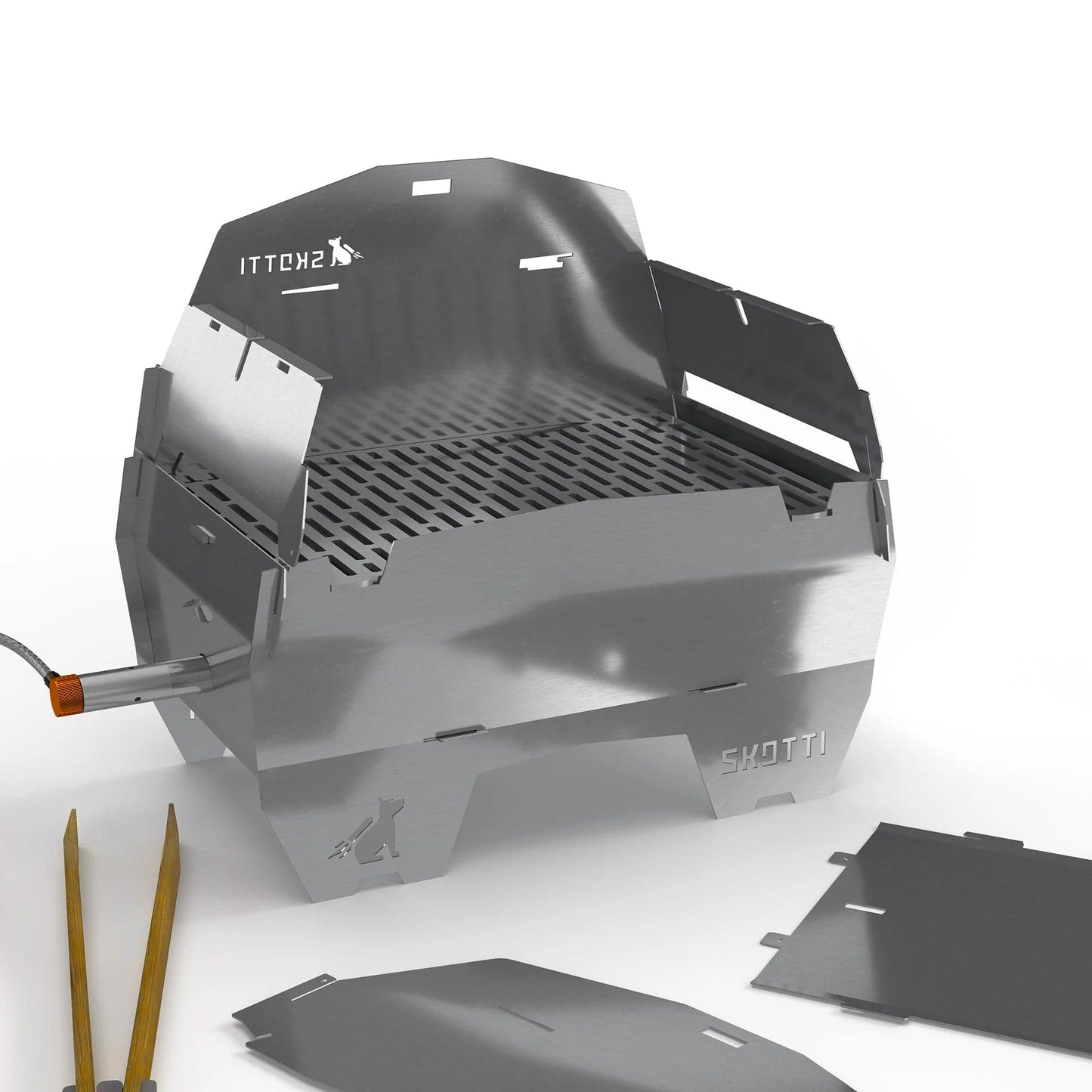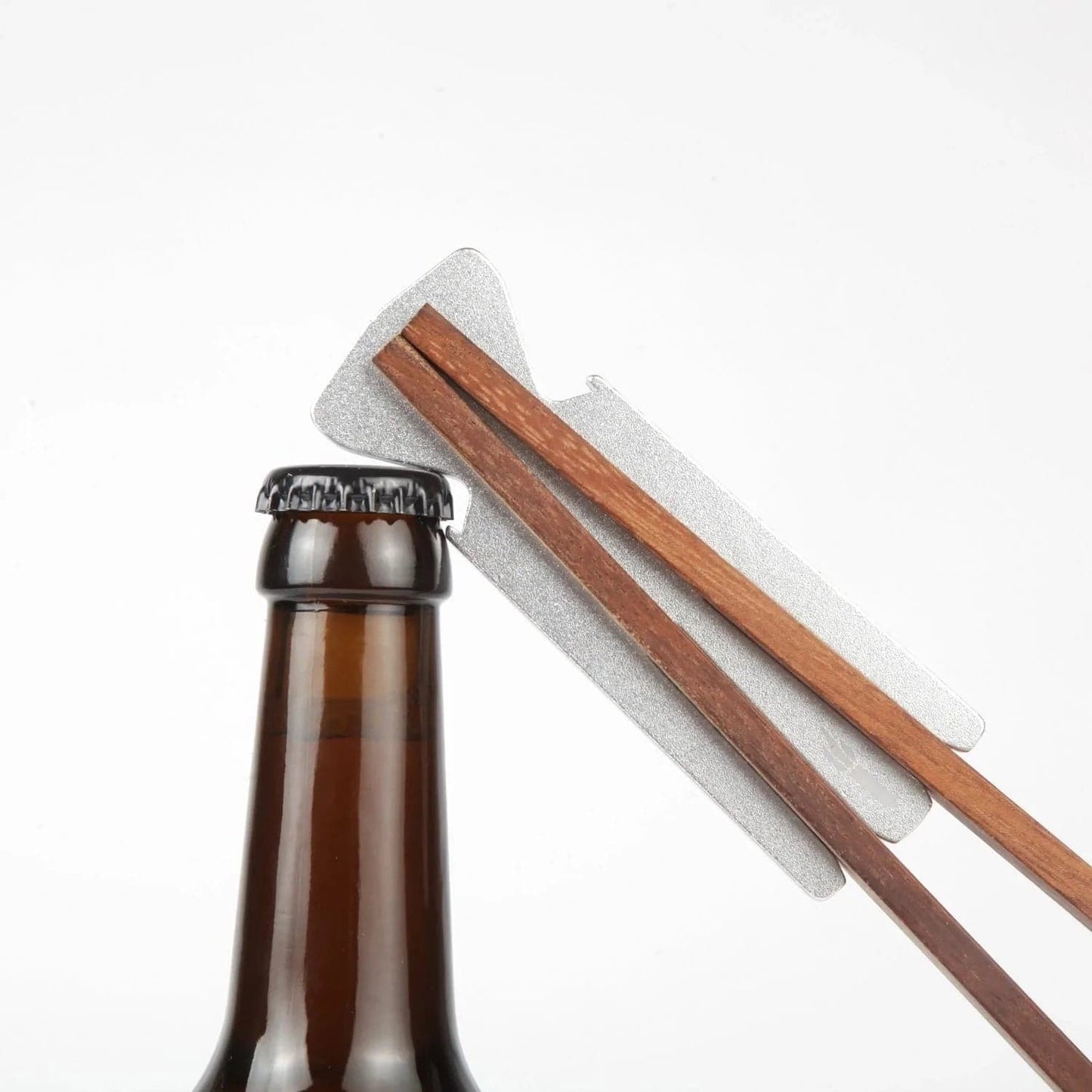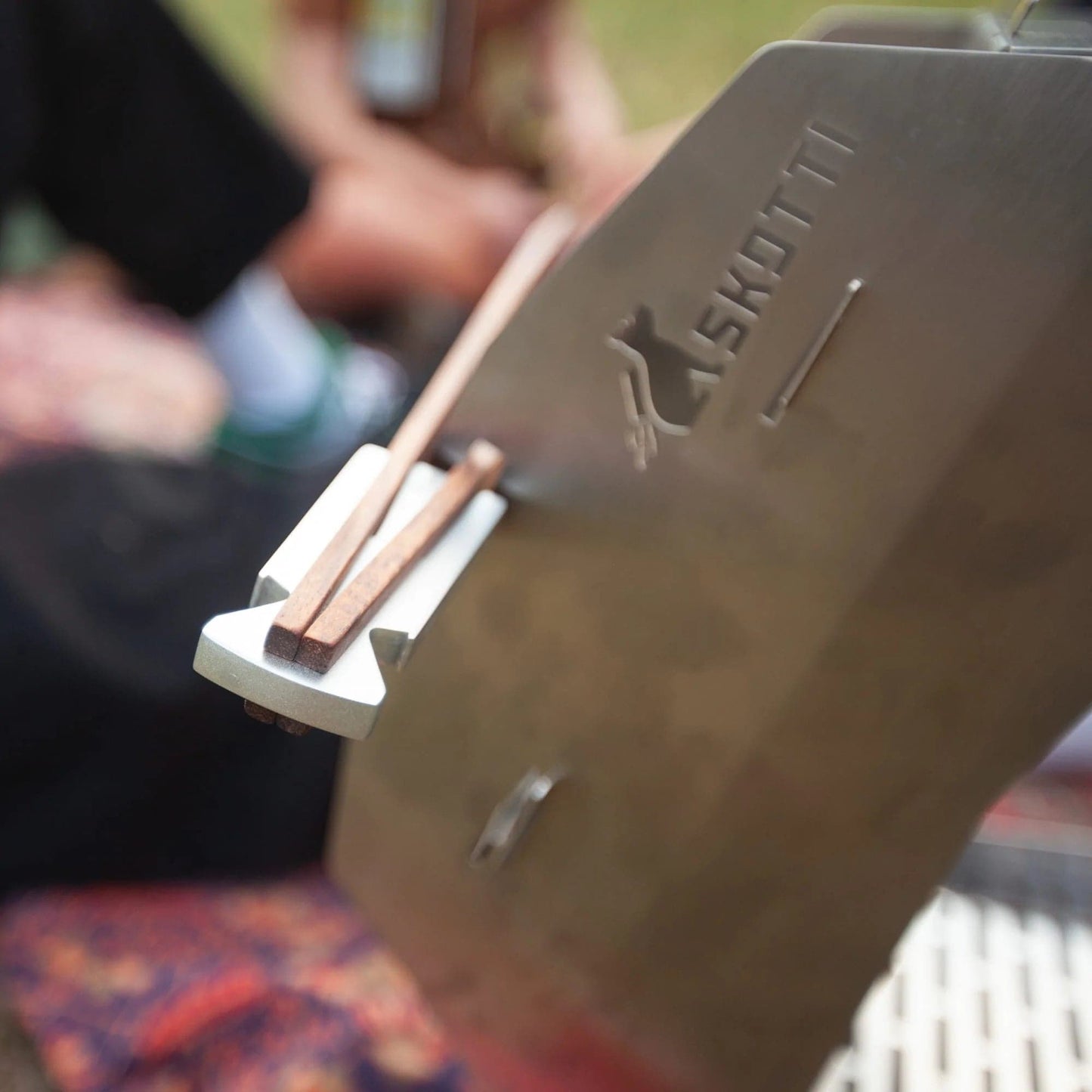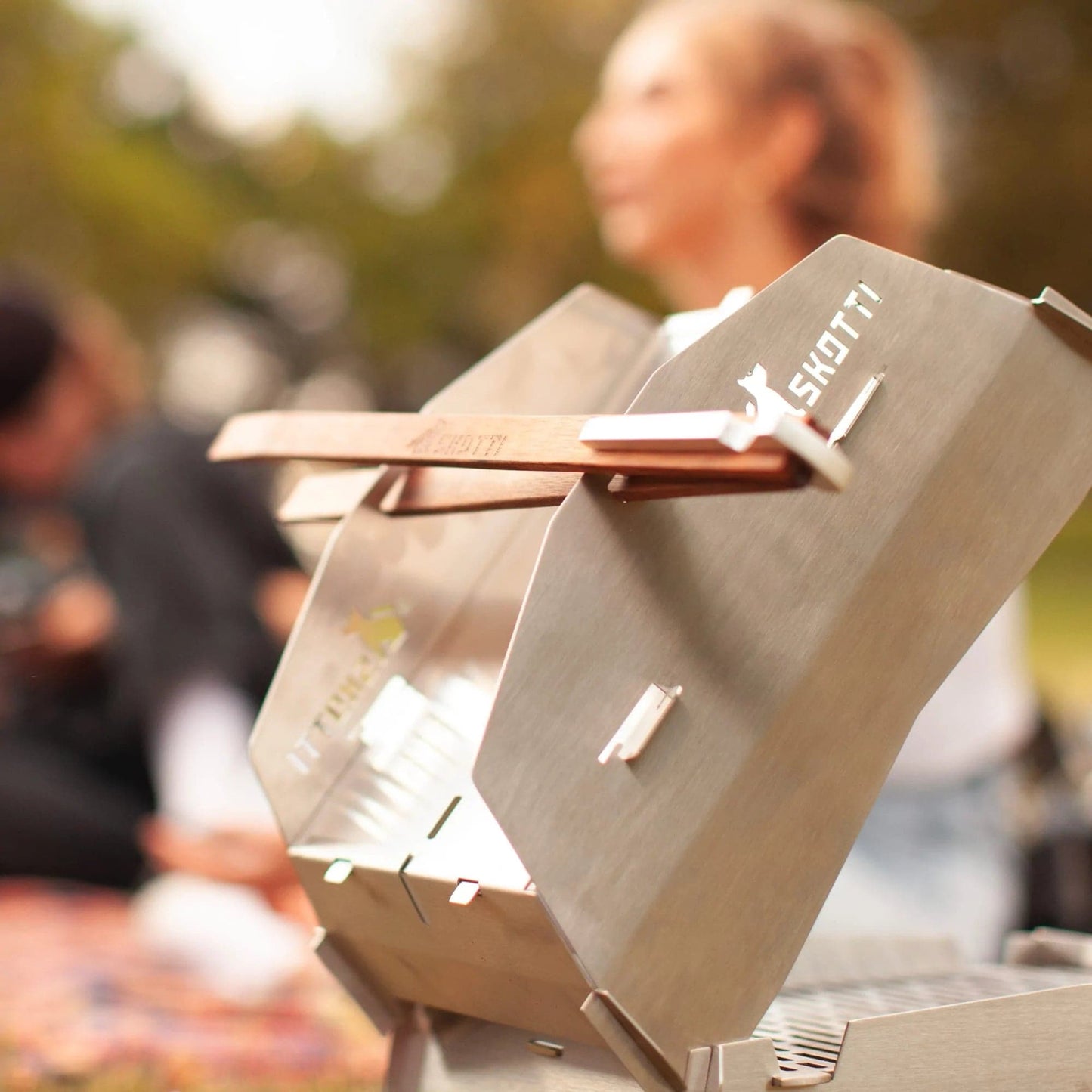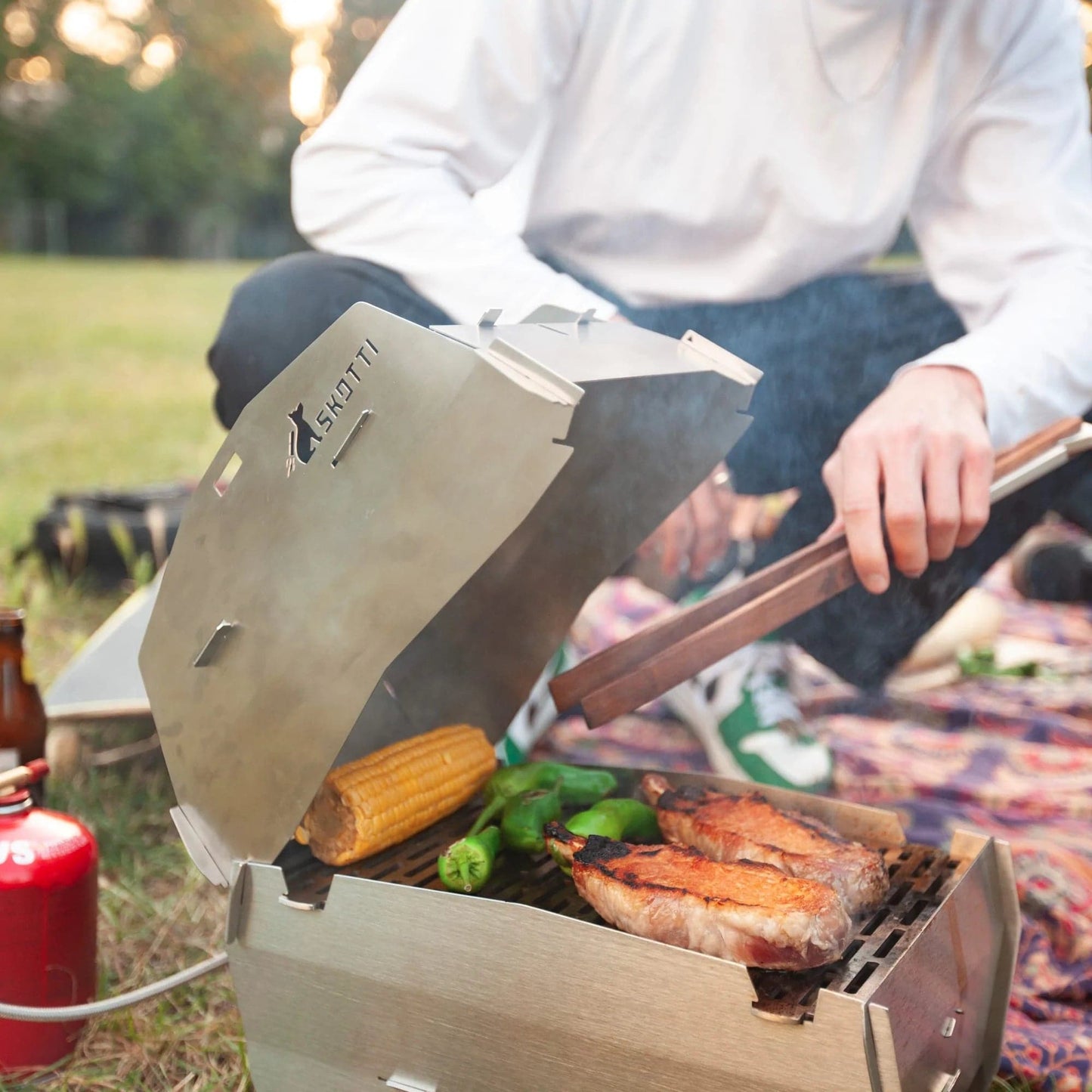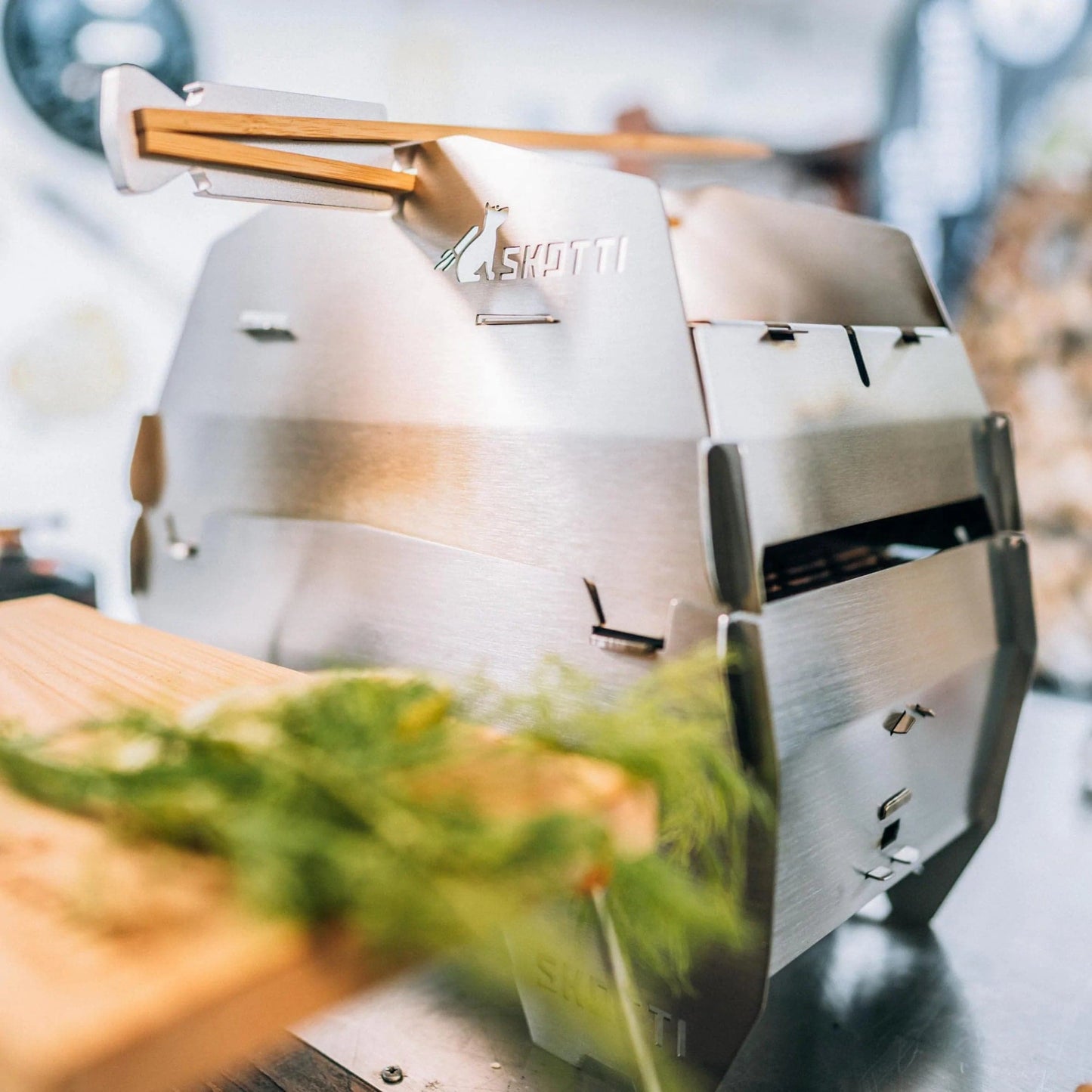 wow adds so much.....
very happy with purchase of the cap, it adds so uch to the grill. looking forward to other accessories to be added.
Skotti stove and cap
I looked at the Skotti after watching Engel Coach Shop review of the Skotti on YouTube.
I bought the stove and cap because it is collapsible and lightweight for packing in the mountains using horses and mules. It works as presented though maybe a bit tougher to set up right out of the box. It helps to practice.
I like the triple fuel option. I have only used gas so far. It is difficult to see the gas flame because gas burns so clean but I could feel the heat to know the stove is lit. It is surprisingly cool under the stove when the stove is lit.
I did spray the interior surfaces with cooking spray to help with cleanup. One video I watched on YouTube did put water in the drip tray. This helped with cleanup from grease drippings.
Once setup, it is rigid, it does not shake when turning meat on the grill.
I would recommend the stove and cap.
Exactly fits our needs!
As Full-time RV living people, we needed a small outdoor cooking solution. 4 years into living this way we stumbled across Skotti! Durable, easy to set up and use, and multiple heat sources. We love the small footprint but big enough grilling surface for the two of us. Great customer service. Too!
Brilliant
Make sure you get to know the assembly process and you will be impressed with the versatility.