It's the year 2017: Chris Battel just hit the big 4-0.
He majored in sports and owns a booming fitness and health company called
"Busicare" in Meerbusch, Germany. But Chris is also a total outdoorsy
guy. He's all about nature and spends every spare moment exploring the woods
and lakes with his family.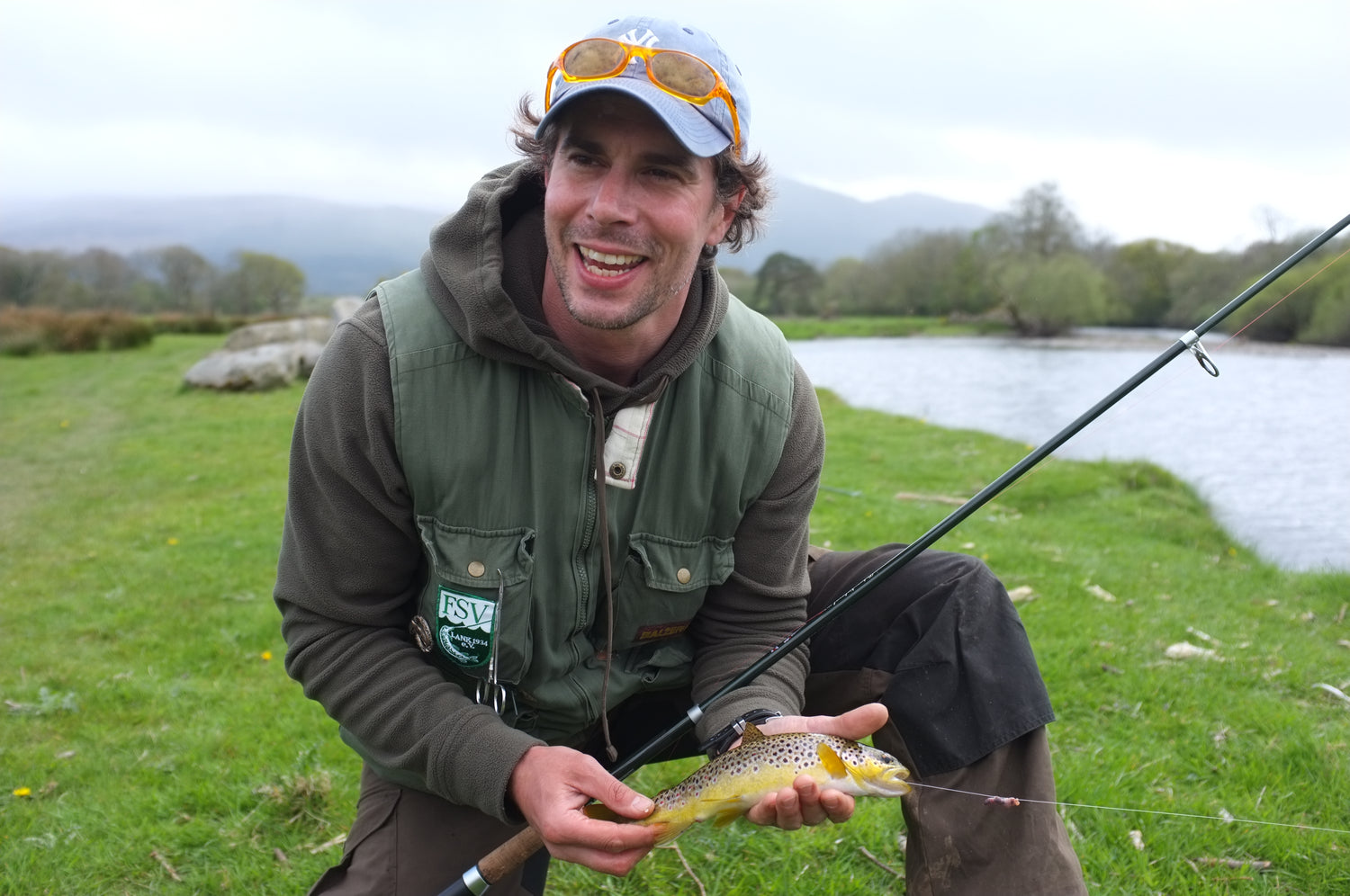 Developed out of love for nature
As a dedicated fisherman, Chris likes to savor the taste of his catch while it's still fresh. He often sets up a fire pit on the spot to grill the fish as soon as possible. But as fast as he grills, Chris also becomes well acquainted with the law enforcement in Germany. "I got to know all the city officials in Meerbusch in a flash," Chris chuckles. "Open fires in nature are only allowed under certain conditions, so I had to come up with a new way to make fire."
The world's most flexible plug-in gas grill
The officials unwittingly sparked a unique innovation
when they crossed paths with Chris. He needed a grill that was portable,
environmentally safe, generated lots of heat, and could be used in any
situation. After extensive research, Chris couldn't find anything that met his
requirements. So he decided to build the grill himself.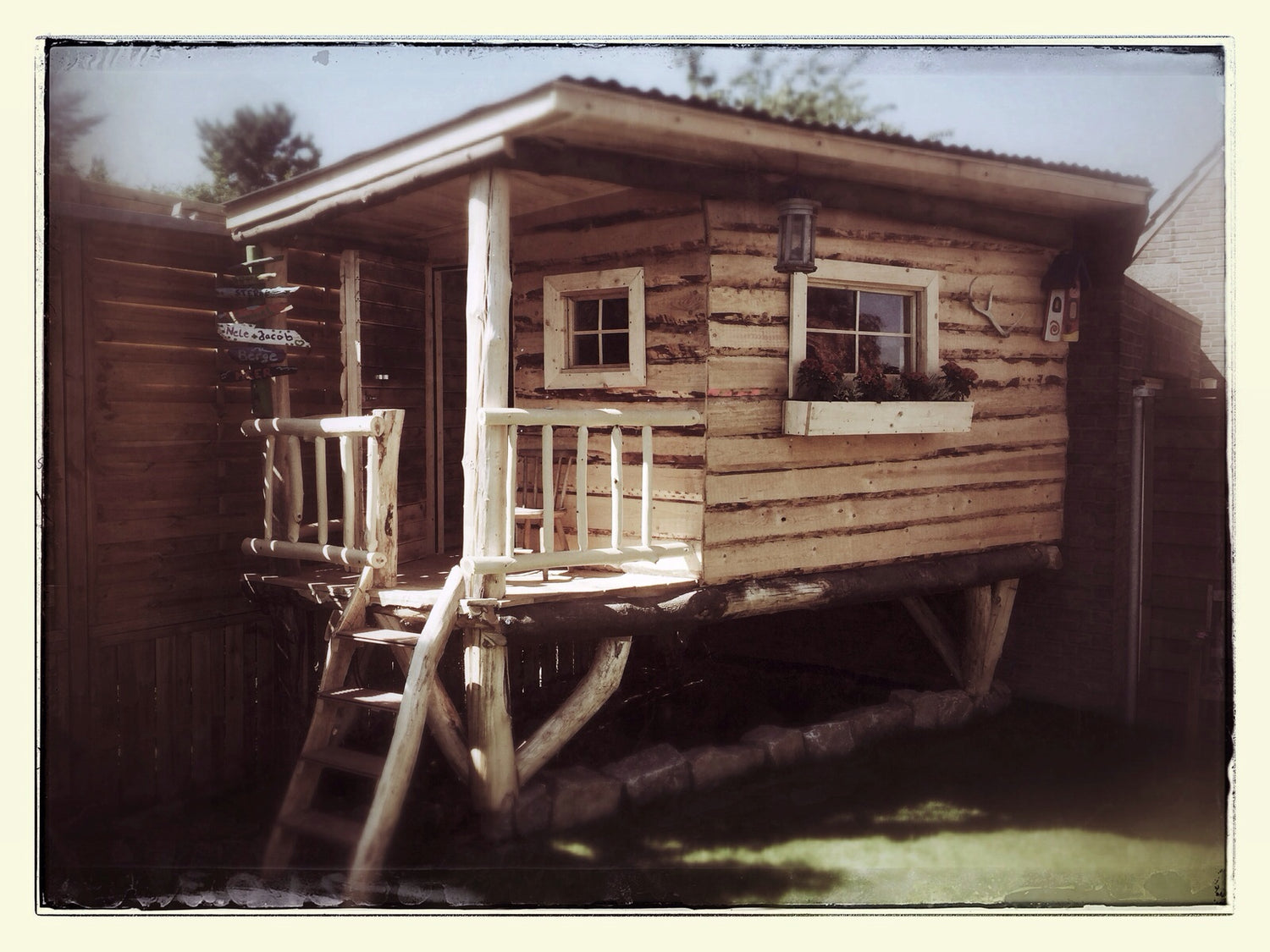 He began the project in his backyard wooden hut and spent hours and even days trying out different solutions. In April 2018, after nearly 14 prototypes, the SKOTTI was finally created. Light, indestructible, and flexible, it was the perfect solution to Chris's problem.
Safety first
To bring the SKOTTI to life, there were still a few
obstacles that Chris had to overcome. One of them, which was particularly
important to him, was ensuring the safety of his product. So, SKOTTI underwent
rigorous testing by the German Technical and Scientific Association for Gas and
Water (DVGW), perhaps with a few breaks for steaks in between. However, the
testers at the DVGW are known for their strict standards, which were exactly
what Chris needed. In the end, the SKOTTI received all necessary certifications
without any issues.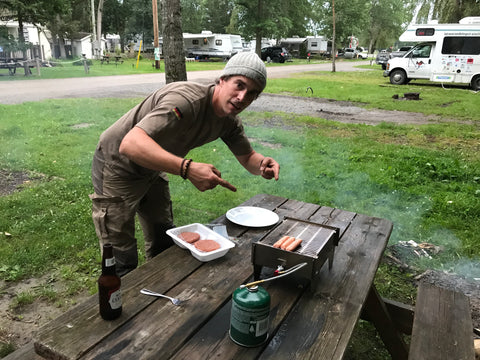 Why is the grill actually called SKOTTI?
The grill was all set, approved, and patented. However, what it needed was a name that would make it a household brand. Chris, having grown up on a farm surrounded by many animals, remembered one of his former dogs, which he thought would be the perfect name: "SKOTTI was a loyal companion that I deeply loved. He was always there for me, and I knew I could count on him. These are also the qualities that the SKOTTI grill embodies completely."
The story of SKOTTI is just beginning 
The first 3,000 SKOTTIS produced turned into well over 100,000 units sold over time. In 2019, SKOTTI won the Red Dot Award in the Product Design category for its multifunctionality, design, plug-in system, and innovation of a lightweight, portable, yet high-quality grill. 
A lot has happened since then: With his company VENNSKAP (Norwegian for friendship), Chris develops well-designed and multifunctional products and accessories, all designed to expand the possibilities of Skotti for all kinds of outdoor adventures for a lifetime. Whether it's grilling, cooking, smoking or baking, those who travel with SKOTTI have a fully functional mobile outdoor kitchen with them. So you can experience unforgettable meals at the most beautiful places in the world at any time.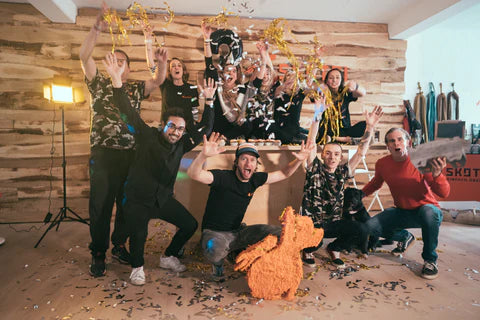 SKOTTI discovers the world
After Germany, SKOTTI has now arrived in many parts of Europe and is literally in hot demand. And even across the pond, people are just getting to know how mobile barbecue can be. So the story of SKOTTI continues worldwide... Or as our team would say..."Keep grilling!"