Regular price
Sale price
$35.00 USD
Unit price
per
Sale
Sold out
Out of stock
Introducing the SKOTTI Boks
The SKOTTI Boks is not just a storage container; it's a versatile and innovative solution that enhances your outdoor experience in more ways than one. Designed with convenience and functionality in mind, this portable companion offers exceptional benefits for adventurers, hikers, campers, and anyone seeking a versatile solution for their outdoor adventures. Multifunctionality Redefined
The SKOTTI Boks goes beyond conventional storage containers. It serves as a means of transportation, eliminating the need for plastic bags and reducing waste. With its silicon inlays, it ensures an airtight seal, preventing any spills or leaks during transport. But that's not all - when you remove the inlays from the lid, the SKOTTI Boks transforms into a versatile cooking pot or pan. The included tongs provide added convenience, ensuring you can cook without the risk of burning your fingers. The SKOTTI Boks is the epitome of multifunctional design, combining storage, transportation, and cooking capabilities in one compact package.
Experience the versatility and convenience of the SKOTTI Boks. Whether you're embarking on an exciting adventure, hiking through scenic trails, camping in the great outdoors, fishing by tranquil waters, enjoying car camping with friends and family, exploring in an RV, or tailgating with fellow enthusiasts, this multifunctional companion is your reliable solution.
The SKOTTI Boks is also available with a capacity of 0.66 gallons.
Product Details

capacity: 0.25 gallons
material: stainless steel
dimensions: 9 x 6 x 2 inches
Shipping Information

Shipping Cost: Free (for orders $99+)
Delivery Time: 4-5 business days
Share
View full details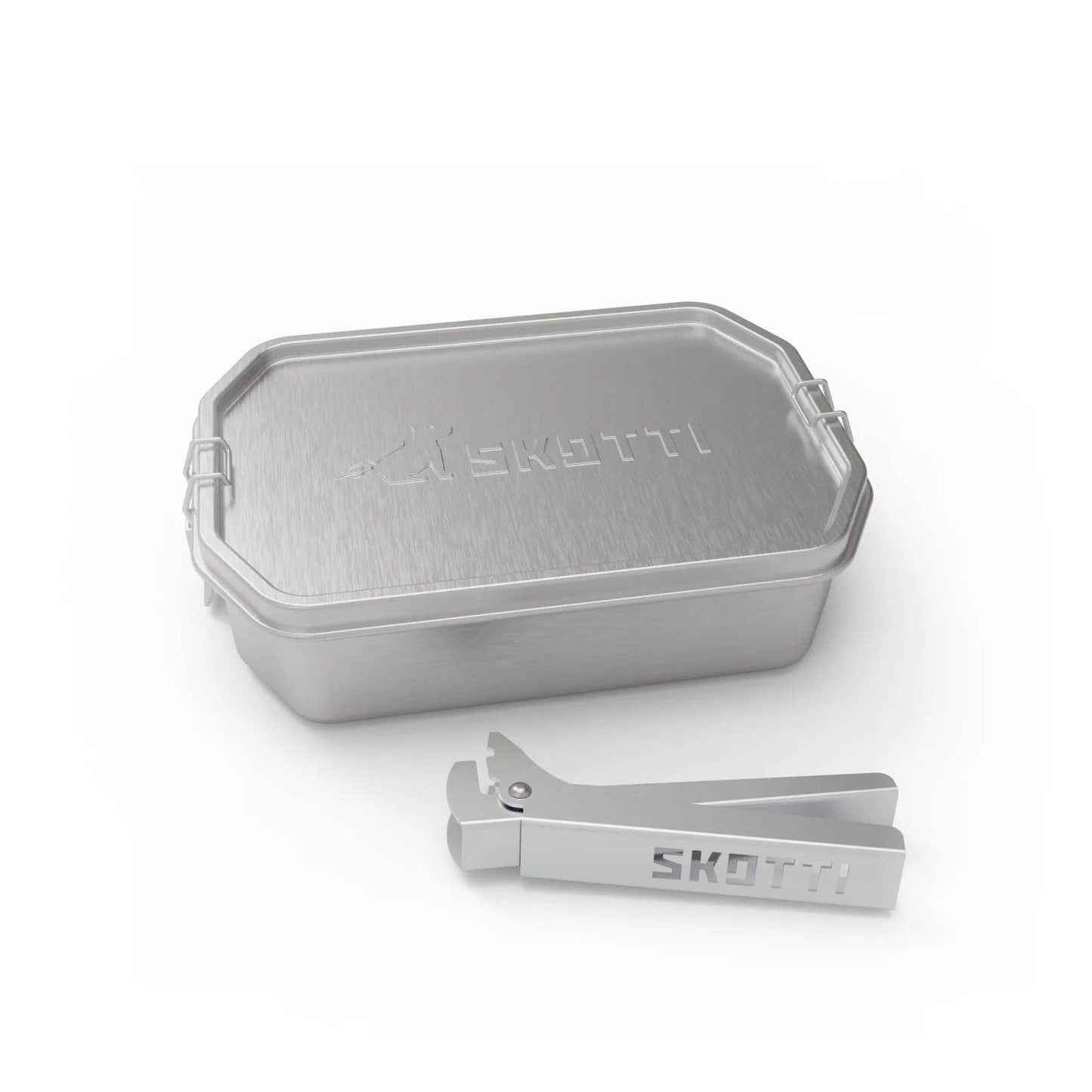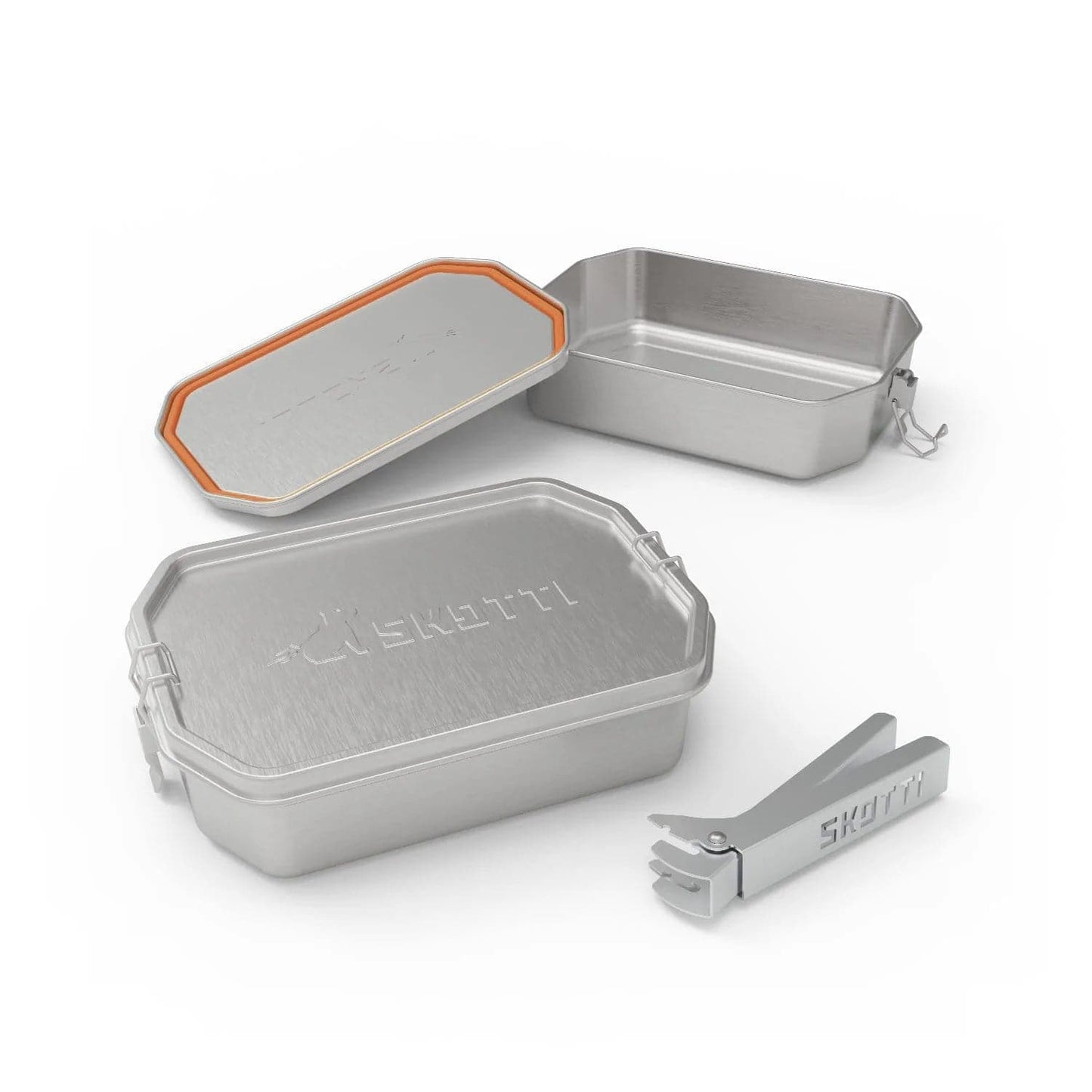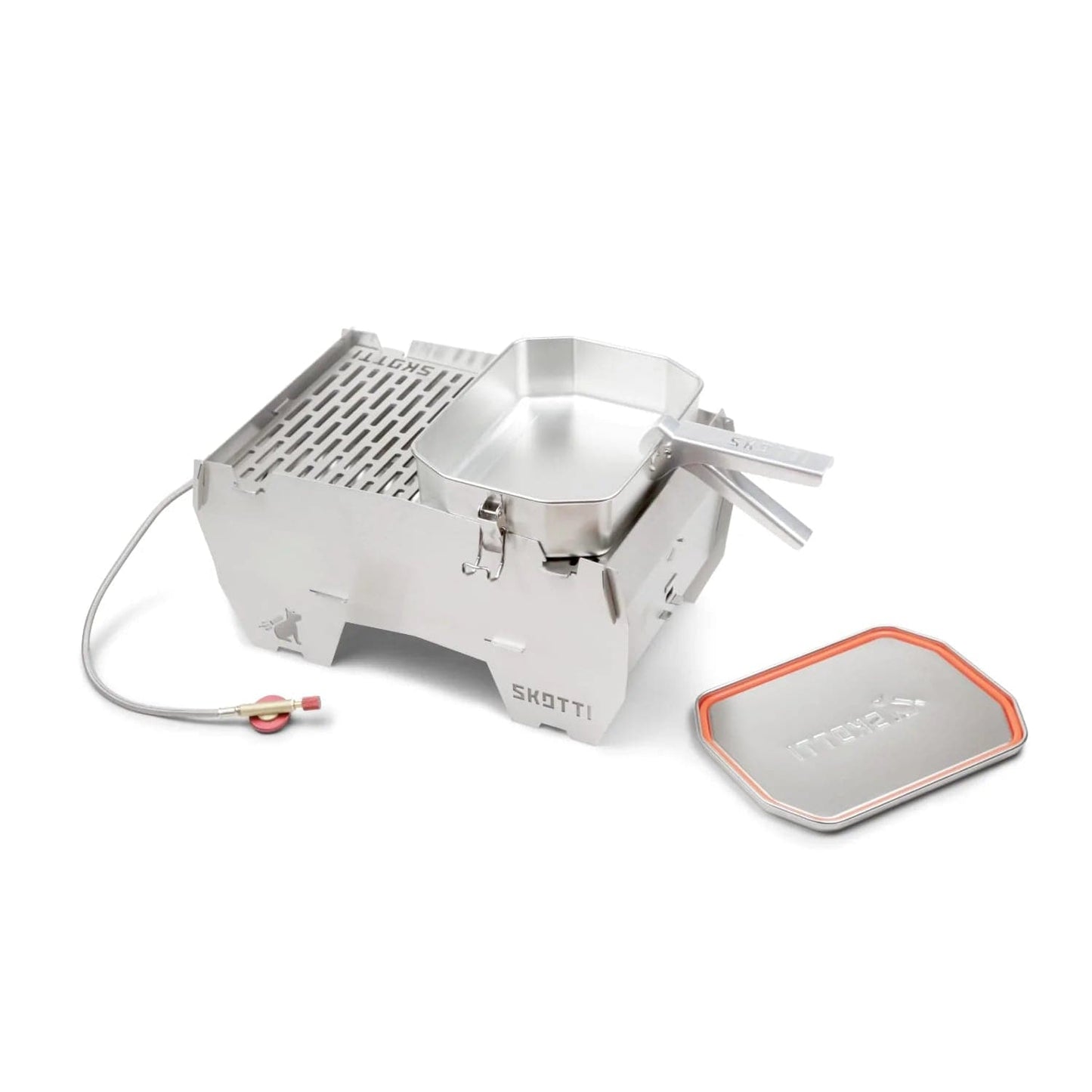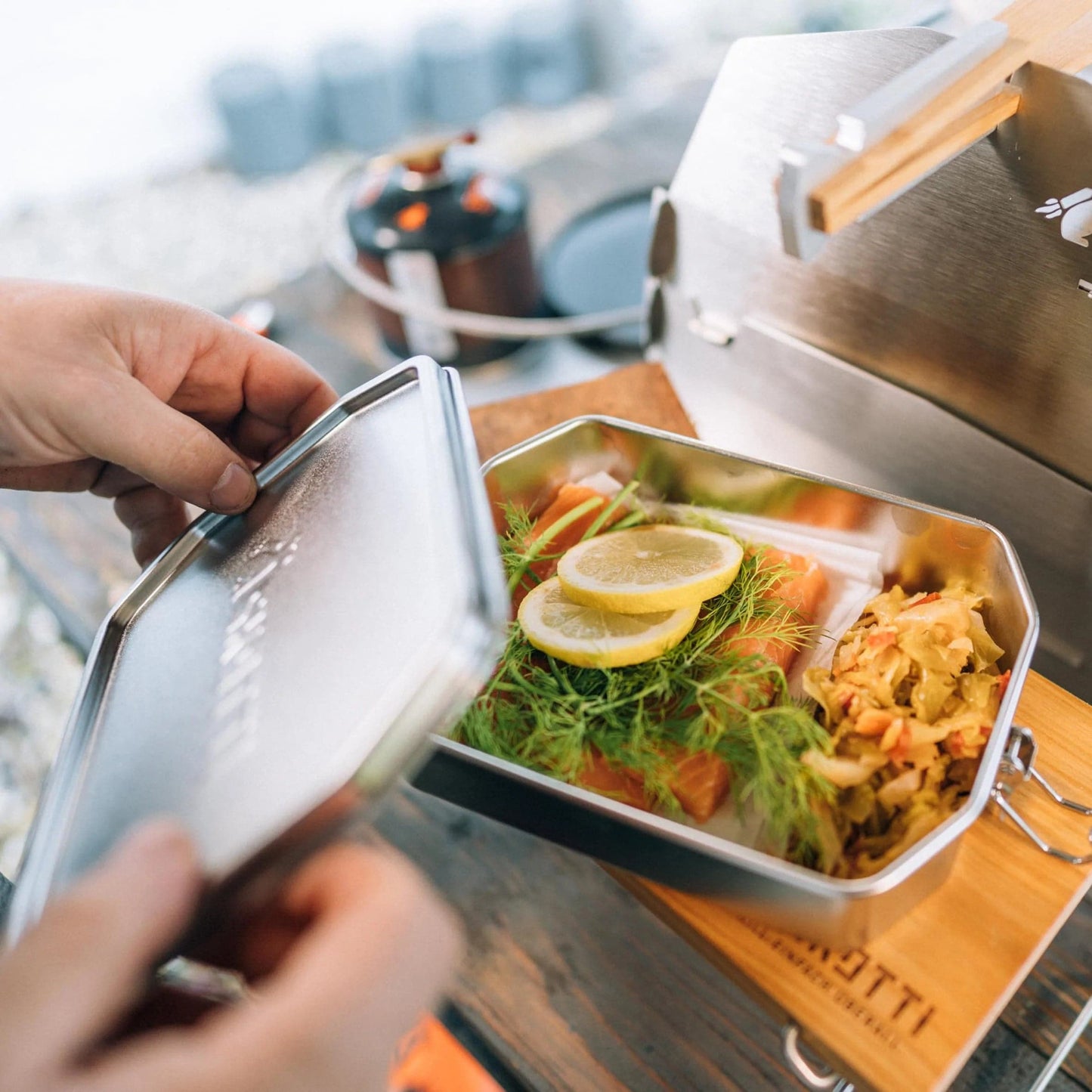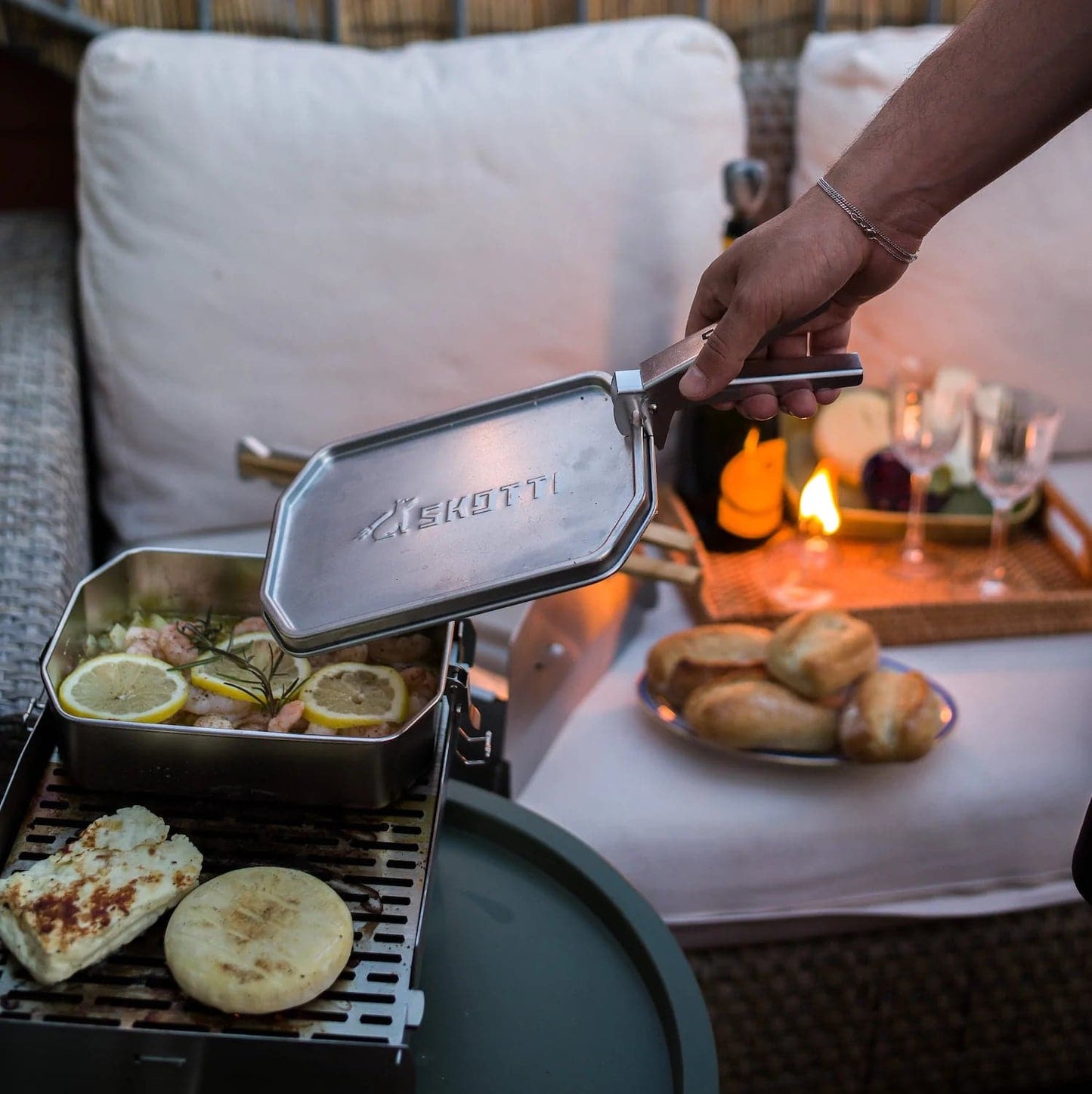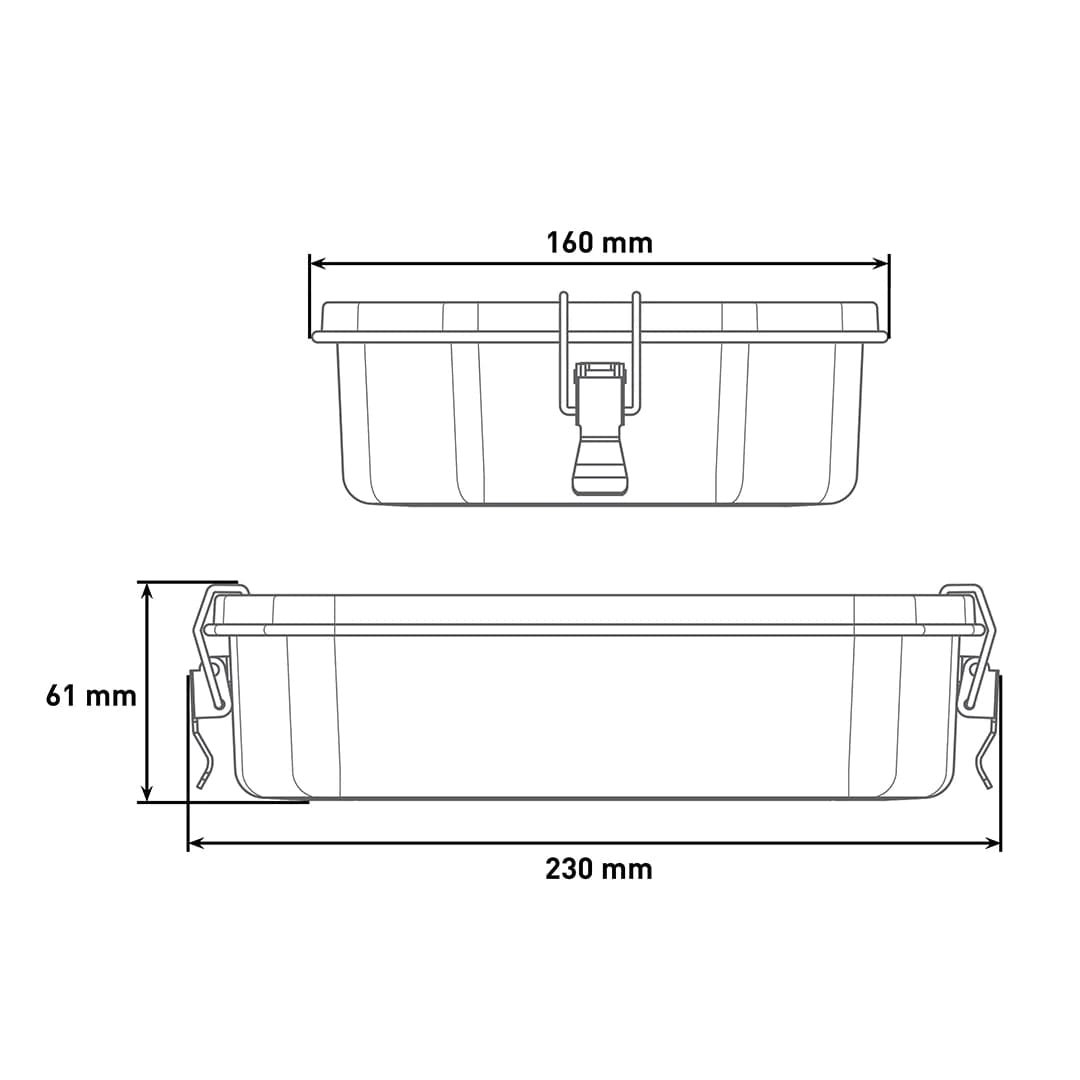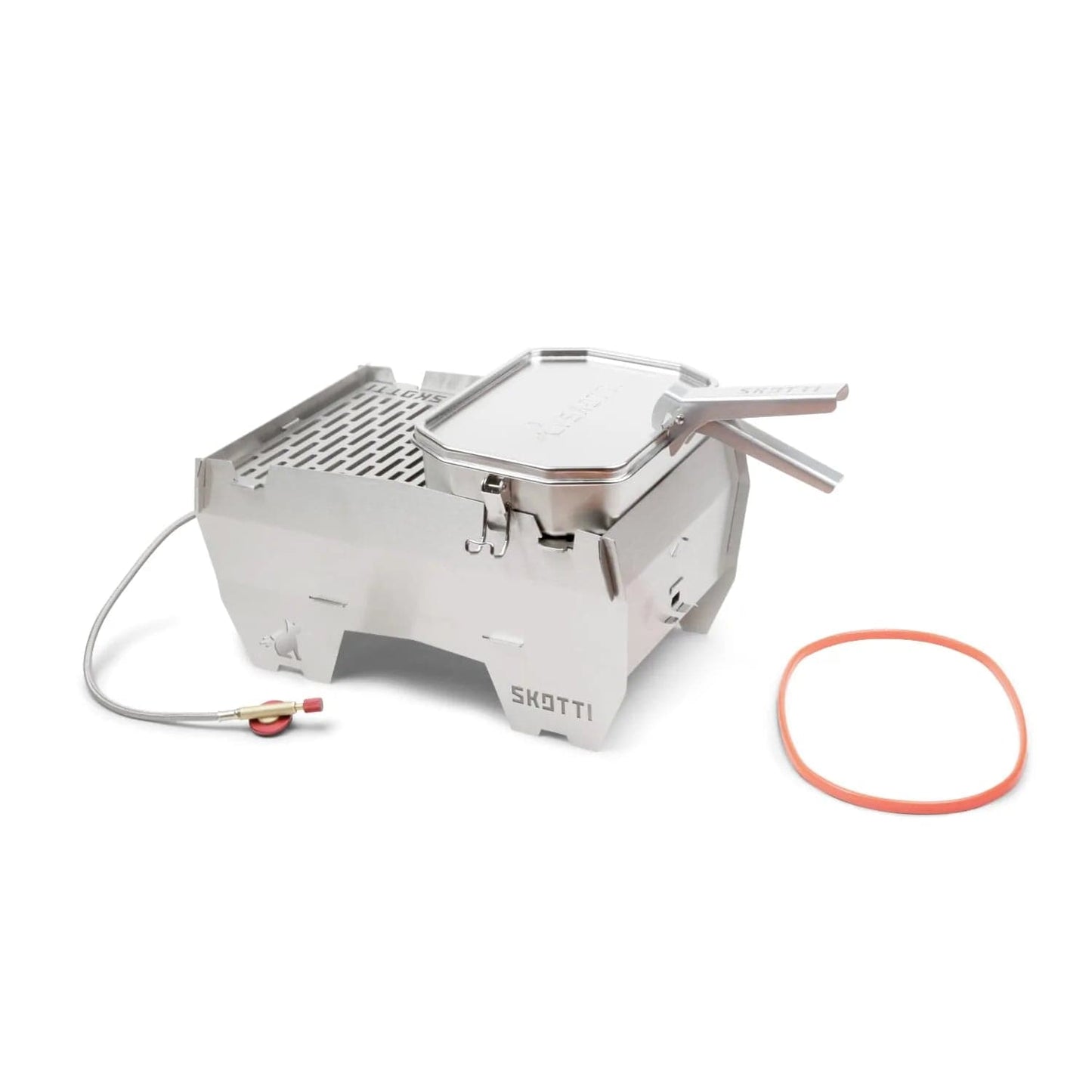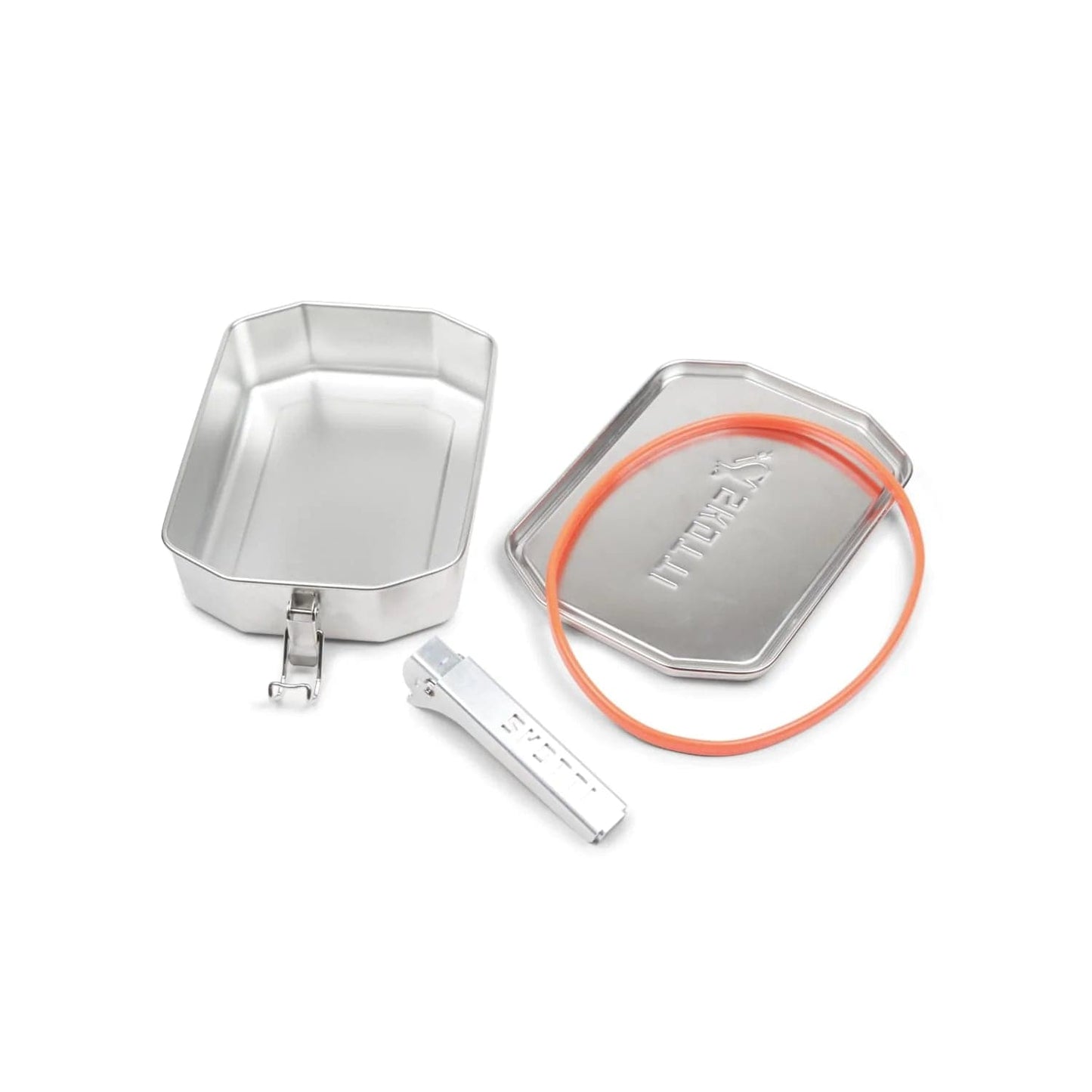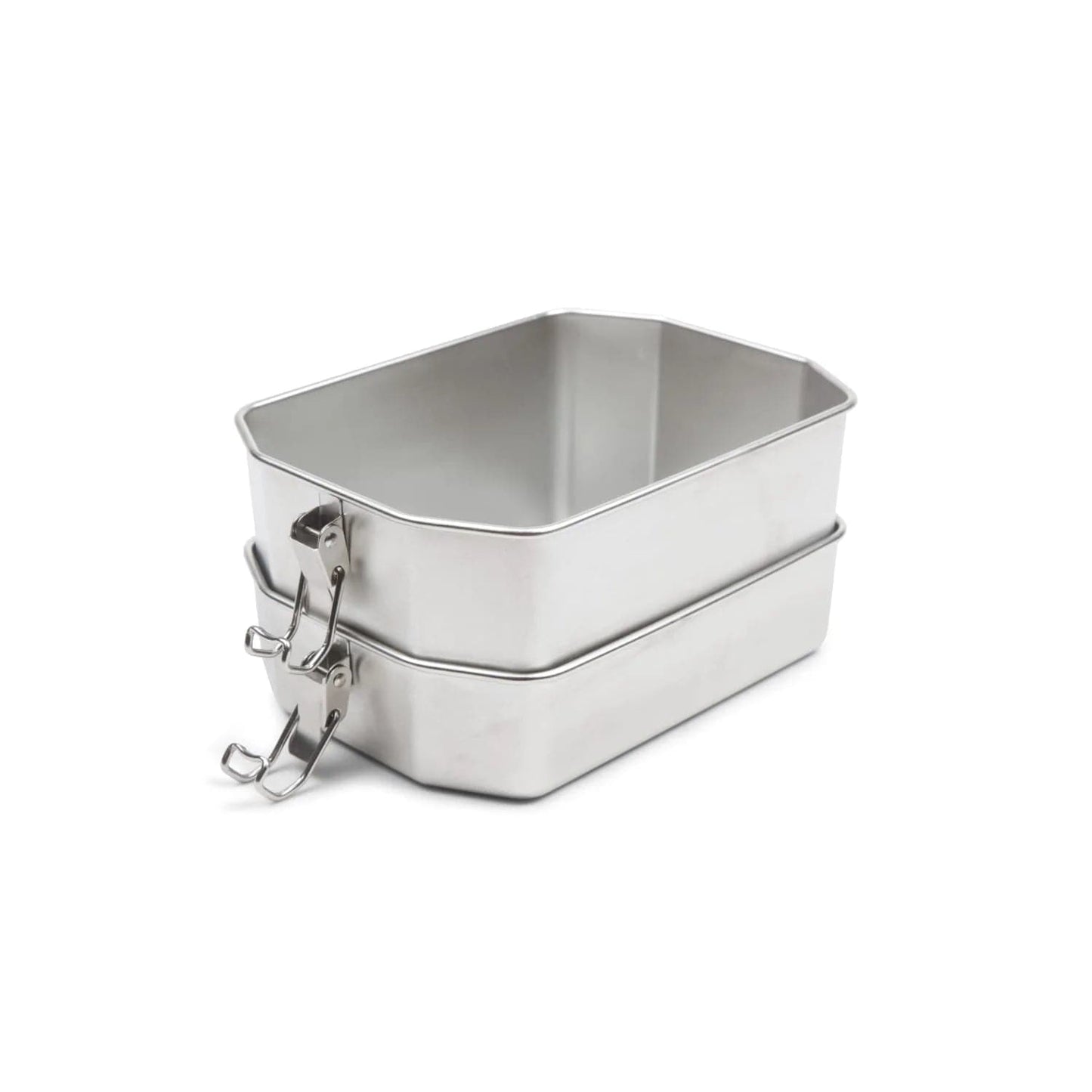 a little spendy but high quality, like the removable silicone rubber seals for cold storage. The gripper seems a little awkward if cooking with lid on it, need to see how it works more, not sure why aluminum & not dish-washer safe but overall still high quality. Don't understand instructions not to use 2 Boks together on the Skotti grill when shown in pictures & video, need to check with them or just go ahead at my own risk, lol, but really these Boks compliment the Skotti grill perfectly…
might be a bit spendy but high quality stainless steel, cover with removable silicone seal for storage or cooking. Not sure why the tongs is aluminum & not dishwasher safe like the Boks, but still high quality. Bought another set for food prep & cooking for 2 - 4 people. Also don't understand instructions included that says you can't have 2 BOKS on your Skotti Grill when videos & pictures show otherwise. Still Skotti is putting out some great high quality portable grill products…
Great product
I have been waiting and waiting for this grill to be available in the US. So excited! Great performance and easy to break down and clean.